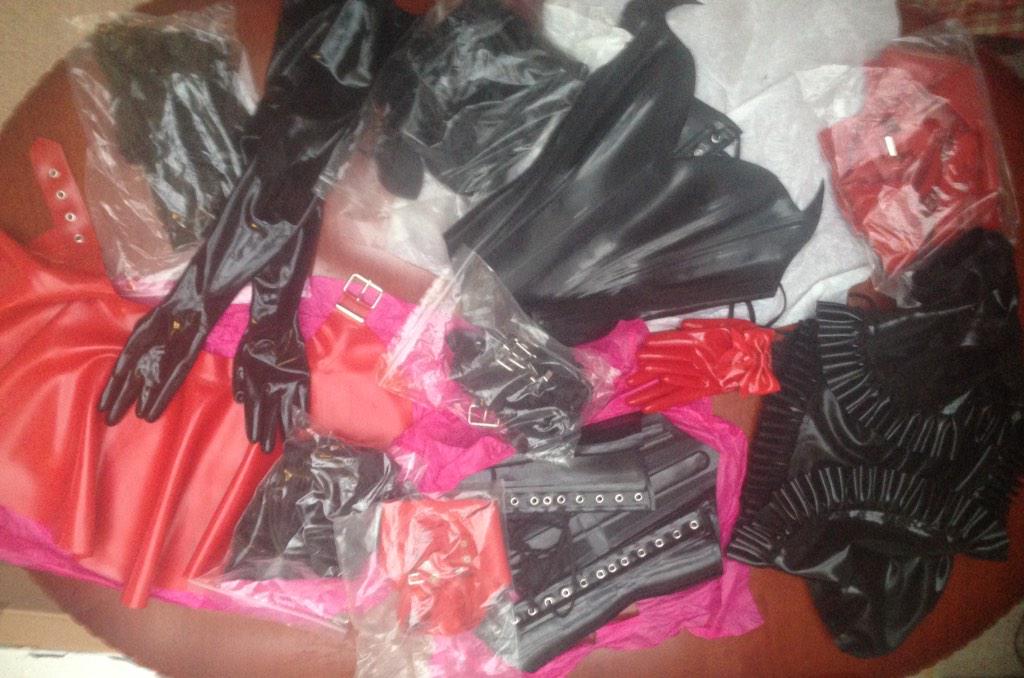 On Friday I popped back to the UK for a whirlwind but incredibly exciting and productive meeting with the lovely and über talented Lady Lucie Latex and left with a suitcase full of incredible latex that I can't wait to shoot. 
Her workshop is welcoming, as is Lucie herself (and the black cat). It was great to catch up and we spent a delightful afternoon, with me stripped and lubed up, as she squeezed, pulled and laced me in to outfit after outfit: corsets, opera gloves, stockings, skirts, jackets, hotpants, buckle straps and harnesses... what a jolly way to spend a few hours. I really love her designs and the whole time she really made me feel badass and gorgeous (which, of course, I am). I felt like a queen, a supervillain and a goddess. 
It looks like the shoot will happen at the end of January. I have an amazing photographer confirmed and I have a fantastic location but I have an important meeting before I can reveal the details. I hate having to wait so long to get these images shot but I know they are going to be worth the wait. 
Check her out at http://www.ladylucie.com